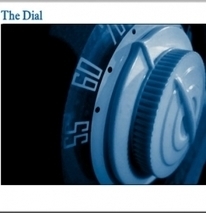 Before leaving New York, my forage through a book bin on upper Broadway yielded a paperback of James Hillman's Re-Visioning Psychology, a book the author claimed was about "soul-making." I'd never heard of Hillman, but there were Greek gods on the cover, which augured well.
Decades later, I would have the honor of meeting and hosting James Hillman several times at the literary series I curate for the Los Angeles Public Library. But in the wake of Hillman's death this past fall, at the age of 85, it's the memory of that first, intense encounter with his work on that trip to Crete that re-asserts itself with such insistence.
What better place than Crete to read about archetypal patterns or, in Hillman's words, "Gods affecting our styles of consciousness." Europa swam back to Crete after being mounted by Zeus in the form of a bull; royal dolphins leap blue waves on murals in the royal palace at Knossos, where King Minos threw Theseus into the labyrinth to face the Minotaur. ... (Click title for more)...