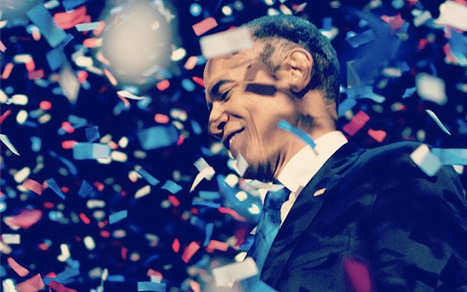 The Obama 2012 campaign was a lot different than his 2008 campaign. Here are some things marketers can learn from it.
Despite nearly 8% unemployment, a tepid economy and millions of dollars in negative advertising, President Obama managed to pull off a sizable Electoral College win on Tuesday.
While Obama's 2008 campaign is now seen as a real-world demonstration of the power of social media, his operation four years later was much more complex. The '08 campaign is the stuff of textbooks, but the lessons of '12 are brand new. Marketers of all types studied Obama's '08 campaign and they would do well to take a look at his subsequent mobilization effort.
Here are some of the obvious lesson of Obama's triumph this time around.