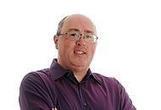 COLUMNIST: "The concept of a structural budget deficit is unhelpful, misleading and irrelevant. The idea of a structural deficit serves a political rather than analytical function. It's a pseudo-scientific concept which serves to legitimate what is in fact a pure judgment call - that borrowing needs cutting"
George Osborne could like his predecessors try to reduce the "Actual Budget Deficit" but that would not serve his political idiology or needs. Instead out of nowhere he bring up the dubious and elusive "Structural Deficit" debate- which has to be calculated and more over there are three way to calculate it. In other words its not a real actual deficit its a guestimation which is a higher figure to serve his needs to justify deep and fast cuts. Enjoy the read- Now you see it, now you don't
Please share the whole of this report, the indivual articles, charts and videos with everyone and keep this in your favourites to use anytime.
Expose the truth by clicking the Share button above and RT it on Twitter or sharing it on Facebook!