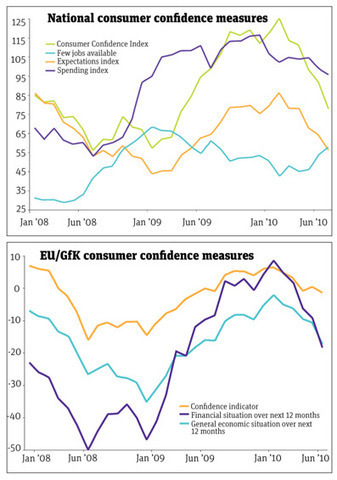 The role of a minister is to do no harm and yet the members of this coalition government seemed intent on badmouthing economy into economic crisis.
I wonder why? Was it to scare the public to vote them into office and there after to destroy consumer and business confidence to bring about an even deeper recession to justify their policies and cuts- which they would have carried regardless as they were in the conservative manifesto.
Please share the whole of this report, the indivual articles, charts and videos with everyone and keep this in your favourites to use anytime.
Expose the truth by clicking the Share button above and RT it on Twitter or sharing it on Facebook!