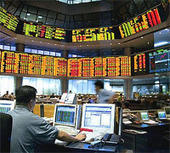 Osborne and the Tories have told people 24/7 a 1000 x a day that the last govermet have left the highest recorded debt in History- Really!?
FACT:UK debt ratio was higher during Tory years than it was during labour yrs. The debt as percentage of income (GDP) was higher during Tory years at 44% in 1979 to 43% in 1997 when they left office- yet no one at that time was shouting look look!! the sky is falling down!! However, when the debt fell to 35% in 2008 the Tories started to shout 24/7 a 1000 time a day: Look look!! the sky is falling down!!! Hmmm I wonder why ?
Please share the whole of this report, the indivual articles, charts and videos with everyone and keep this in your favourites to use anytime.
Expose the truth by clicking the Share button above and RT it on Twitter or sharing it on Facebook!