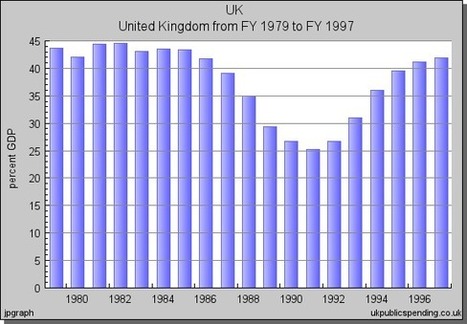 FACT: In 1979 the then Thatcher goverment inherited a national debt of 44% of GDP & then in 1997 they left office with a debt level of 42% of GDP. It took the Tories 18 yrs to cut debt by "ONLY" 2% -What!?
It took the last goverment half the time to cut the debt by 7%- That is 42% of GDP to 35% of GDP- yet with debt at 35% they were shouting the sky was falling down!
Please share the whole of this report, the indivual articles, charts and videos with everyone and keep this in your favourites to use anytime.
Expose the truth by clicking the Share button above and RT it on Twitter or sharing it on Facebook!