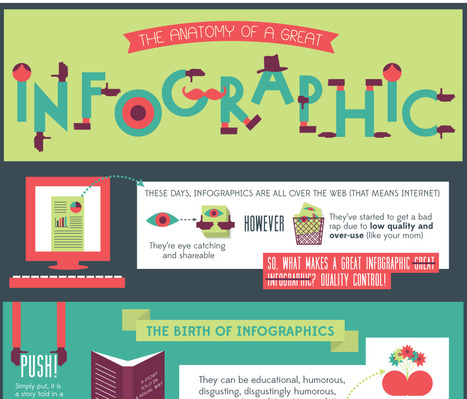 Does your infographic have all the important parts?
These days, infographics are all over the web (That means internet). They're eye catching and shareable.
However, they've started to get a bad rap due to low quality and over-use. (like your mom) So, what makes a great infographic great infographic?
QUALITY CONTROL!
>> The Birth of Infographics...
>> Does it Have All the Important Parts?Gotta Have Brains: Data & Story
>> Infographics that give all infographics a bad name are...
>> Ooo la la: Visualization...
>> You Gotta be Popular: Shareability...
Via
Mhd.Shadi Khudr