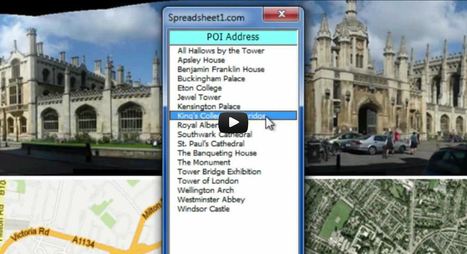 The demo combines 4 static street view images and 2 static (non-interactive) map images (road & satellite) into an Excel panorama view using Google's static MAP & Street View APIs.

The Google Static Map v2 API service creates a static (non-interactive) map based on URL parameters sent through a standard HTTP request and returns the map as an image, which you can be displayed in Excel.

In the same way, the Google Street View Image API creates a Street View panorama. The viewport is defined with URL parameters sent and is returned as a static image in Excel.
Via
spreadsheet1
,
Antony Jayaprakash