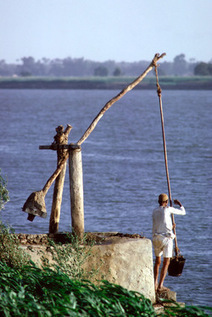 A delegation from the Ministry of Agriculture is preparing to visit Sudan later this year to examine the possibility of growing wheat on as many as 470,000 hectares of Sudanese land.
Political tension in Egypt in the aftermath of the revolution which began nearly two years ago, has hit tourism, led to high food prices, and caused an economic slowdown which is raising food security concerns.

In 2012, Egypt was the world's largest wheat importer, shipping in 11.5 million tons, and highlighting the gap between official food sustainability goals and reality.