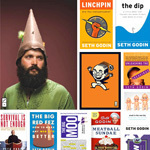 Yesterday, my kids watched Little House on the Prairie on TV - a rare event. My Darling Daughter loves the books, the stories, and now this show. She was a bundle of enrapt attention throughout the hour. She loved it, was thrilled for the treat, and it was a real gift to her.
Afterwards, she asked if we could watch the next episode, but when we said no, she burst into tears and all of her positive energy was sucked out of her.
Expectations: "Premediated pain."
"From the stock market to tech to what's under the Christmas tree, we let expectations determine whether or not something good has happened. Not whether it was useful or kind or productive or delightful, but whether it beat our fantasies.".