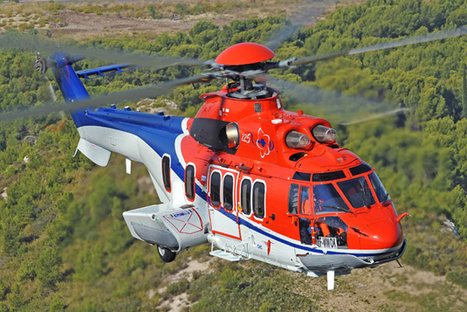 Eurocopter hopes to clear the EC225 for a full return to service in April, after cracks in the aircraft's main gear box (MGB) caused the ditching of two aircraft in 2012 and the subsequent grounding of the North Sea fleet.
In October a circumferential crack in the bevel gear vertical shaft resulted in the ditching of a CHC Scotia EC225 (G-CHCN) in the North Sea, some 32nm southwest of the Shetland Islands. It followed a similar incident in May, which brought down a Bond EC225 (G-REDW).
While the EASA has introduced operational changes and additional inspection requirements for EC225 operations, the UK and Norwegian civil aviation authorities have issued directives effectively preventing the aircraft being used for oil and gas operations in the North Sea.
The problem of the false indication of EMLUB-failure has now been resolved but Eurocopter has struggled to replicate the conditions that caused the bevel gear vertical shaft to fail.