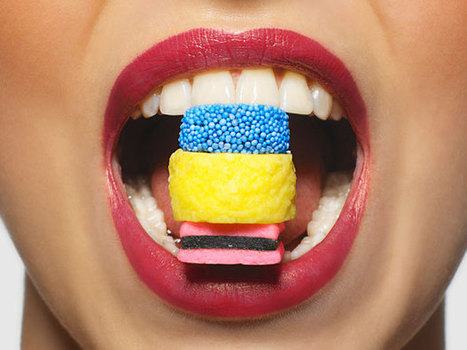 A tooth sensor can detect chewing, smoking, coughing and other mouth motions
-
A tiny tooth sensor can detect whether a person is deviating from a diet or stuck on a smoking habit. The capability to monitor mouth motions may help physicians keep track of a patient's progress or allow a patient to better understand his or her health habits.
The sensor's accelerometer, in combination with machine learning software, will detect and distinguish between chewing, smoking, coughing, or speaking, according to New Scientist. The device's inventors at National Taiwan University in Taipei glued prototypes onto eight people's dentures to show the system could accurately recognize what the wearer is doing almost 94 percent of the time.
Working prototypes of the tooth sensor used wires to connect to a power source and a data-logging device—an awkward arrangement for human testers. But inventor Hao-hua Chu and colleagues envision the tooth sensor eventually being powered by a micro-battery and transmitting data wirelessly via Bluetooth to a smartphone. They also hope to embed the device inside artificial teeth that can be easily removed and customized for each individual.
The tooth sensor could perhaps track dental health habits as well—that is, if researchers can fine-tune the machine learning software. Trevor Johnson, a vice-chair of research at the Faculty of General Dental Practice in the UK, told New Scientist that the sensor might help monitor teeth grinding or clenching.