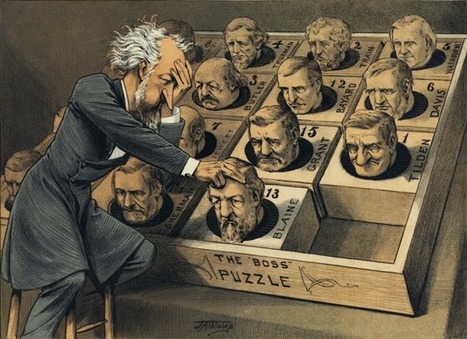 Raymie Stata, the former chief technology officer at Yahoo, says that a massive computer network is kinda like the old 15-puzzle game, that brain-teaser where you're trying to rearrange 15 sliding tiles inside a square with space for only 16.
If you decide to change the way your network operates, he says, there are cases where you have no choice but to physically rearrange your hardware.
The trouble is that networking gear is still stuck in the computing dark ages. We can program our desktop computers and our smartphones and our servers, creating all sorts of new software that does almost whatever we want it to do, but there's no App Store for networking switches and routers.
And that's no small problem. These are the machines that tie everything together inside the mammoth data centers that drive the internet and the world's big businesses. Built by tech giants like Cisco and Juniper and HP, this networking hardware is typically operated with archaic software that does only what the Ciscos and the Junipers and the HPs have designed it to do. If you want your Cisco switch to do something new, you may have wait for Cisco to build a new one. And even if you can solve the problem on your own, this may involve actually finding your switch — deep inside a data center — and making the necessary changes by hand.