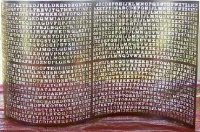 Aug. 6, 2011 — Wired | Threat Level, by Kim Zetter
"The online vigilante groups Anonymous and LulzSec are weakening their cause with scattershot attacks and need to get more intelligent and focused, according to a panel of computer security experts at the DefCon hacker conference in Las Vegas.
'We have an opportunity to not just cause chaos, but to cause organized chaos,' said Josh Corman, director of security intelligence for Akamai, who said the groups are burying their message in noisy denial-of-service and SQL attacks. 'I'm suggesting the actions in pursuit of their own goal compromise their goal. There's a way to render more specific what they want to accomplish.'"