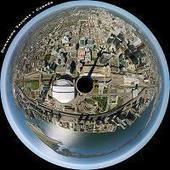 The aim of this conference is to bring together researchers from around the world working on discrete modeling of complex systems and analysis of their dynamics. The objective of this conference is to provide a forum for exchange of ideas, presentation of results of current research and to discuss potential future directions and developments in the field of discrete modeling of complex systems and analysis of their dynamics from methodological and phenomenological point of view. The conference will cover both theoretical and applied research. It will focus on discrete modeling methodologies and their applications to analysis across different scales of dynamics of complex systems.
The 2015 Summer Solstice Conference topics include, but are not limited to, the following:
• Challenges, benefits and theory of modeling and simulation of complex systems using cellular automata, lattice gas cellular automata, multi-agent based models, complex networks
• Discrete models in biology and medicine
• Discrete models in economy and social sciences
• Discrete models of man made complex systems from nanotechnology to information networks
• Tools of analysis of dynamics and multiscale phenomena of discrete models of complex systems
There will be sessions of contributed presentations. The organizers reserve the right to assign contributed presentation as oral or poster. The Post Conference Proceedings are planned and all conference presenters will be invited to submit a paper for publication in the Proceedings. All submissions will be peer-reviewed.
2015 Summer Solstice
7th International Conference on Discrete Models of Complex Systems
June 17-19, 2015, The Fields Institute, Toronto, Ontario, Canada
http://www.fields.utoronto.ca/programs/scientific/14-15/complexsys15/