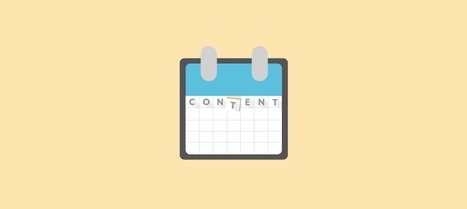 If the first rule of B2B content marketing is "Think like a publisher," then it only makes sense that marketers would adopt some publishing tactics to get the job done.
Naturally, this includes the use of an editorial calendar.
What most content marketers find out pretty quickly, however, is that this is easier said than done. The biggest challenge involved with content calendars is that they constantly change.
I know what you're thinking. "But…" – no, just save it. They change. Like, all the time. No matter how much time you spend planning them, they will still change. People will miss deadlines, projects will get re-prioritized, last-minute requests will come through the pipeline – lots of things will happen. So just be prepared; your calendar will change.
And you know what? It's OK! Your calendar is a living thing, and it will change and evolve along with your content strategy. That's why I think it's best to think of it more like a roadmap; it gives you a plan for where you want to go.
So the question is, how do you get started? Here are a few tips for creating and organizing your B2B content calendar to help put you on the right path from the get-go.
Via
Le Contenu.fr