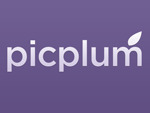 Picplum prints your photos and ship them to your family & friends automatically. Picplum is an automatic photo printing service that is the perfect addition to any family with young children. We know parents are too busy to organize their photos, let alone to find the time to print and share them. That's where Picplum comes in - it's the hassle-free way to share your best moments with friends and family.
Dear teachers, researchers, social media curators Kindly I invite you to join free http://tiny.cc/docedtech20 and collaborate in #edtech20 #socialmedia #curation and #semantic global project gateway to knowledge in #education20 http://edtech20curationprojectineducation.blogspot.com/2011/07/introduction-for-free-edtech20.html ; http://central.ly/web20education/ http://unhub.com/web20education/
Please write CAREFULLY your name, email , country , twitter username,your google plus, your blog and I will invite you to join #edtech20 PLN http://web20ineducation2010.ning.com/ and wiki https://web20andsocialmediaineducation2010.wikispaces.com/ and I will make a wiki page with all collaborators . This is a free project for teachers who aims to bring semantic web , social media and web 2.0 in XXI Century Education and discover new #edtech20 #edtools
This topic is curated by me, Lucian Duma father , teacher, social media curator and researcher and you can contact me twitter http://twitter.com/#!/web20education ; read more about my research https://plus.google.com/117863563779519083553/about
Simply email or upload your best photos to our website. Then, every month, we automatically print and mail your photos to your friends and family. Our prints are professionally produced, high-quality 4" x 6" photos which your friends and family will receive in specially-designed packages a few days later. We also offer a pay as you go plan for those seeking more flexibility.
We would love to hear your story - how has Picplum helped you stay in touch with your loved ones?