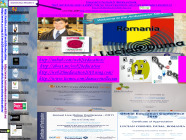 Stream Your Passion: Create your magazine with twitter and MytweetMag. Invite co-editors, filter your twitter-links and curate your favourite topic.
This topic is curated by Lucian http://bit.ly/Lucian20 founder of #edtech20 project http://tiny.cc/edtech20 and if you like this post share and comment and join free this project here http://tiny.cc/docedtech20
MyTweetMag turns your twitter-links
into your personal blog-stream.
Curate your topic and show,
what you are passionate about
Kindly I invite you to join free http://tiny.cc/docedtech20 and collaborate in #edtech20 #socialmedia #curation and #semantic global project gateway to knowledge in #education20 I also invite you to see registered #edtech20 wiziq class on #mmvc11 click here http://edtech20curationprojectineducation.blogspot.com/2011/07/introduction-for-free-edtech20.html ; http://central.ly/web20education/ http://unhub.com/web20education/
Please write CAREFULLY your name, email , country , twitter username,your google plus, your blog and I will invite you to join #edtech20 PLN http://web20ineducation2010.ning.com/ and wiki https://web20andsocialmediaineducation2010.wikispaces.com/ and I will make a wiki page with all collaborators . This is a free project for teachers who aims to bring semantic web , social media and web 2.0 in XXI Century Education and discover new #edtech20 #edtools
This topic is curated by me, Lucian Duma father , teacher, social media curator and researcher and you can contact me twitter http://twitter.com/#!/web20education ; read more about my research https://plus.google.com/117863563779519083553/about.