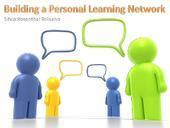 eegoes is a social network and online community for easy, userfriendly geolocated content sharing. Meet people, share links, photos, videos and events on eegoes.
Dear teachers, researchers, social media curators Kindly I invite you to join free http://tiny.cc/docedtech20 and collaborate in #edtech20 #socialmedia #curation and #semantic global project gateway to knowledge in #education20 I also invite you to join free #edtech20 wiziq class on #mmvc11 click here http://edtech20curationprojectineducation.blogspot.com/2011/07/introduction-for-free-edtech20.html ; http://central.ly/web20education/ http://unhub.com/web20education/
Please write CAREFULLY your name, email , country , twitter username,your google plus, your blog and I will invite you to join #edtech20 PLN http://web20ineducation2010.ning.com/ and wiki https://web20andsocialmediaineducation2010.wikispaces.com/ and I will make a wiki page with all collaborators . This is a free project for teachers who aims to bring semantic web , social media and web 2.0 in XXI Century Education and discover new #edtech20 #edtools
This topic is curated by me, Lucian Duma father , teacher, social media curator and researcher and you can contact me twitter http://twitter.com/#!/web20education ; read more about my research https://plus.google.com/117863563779519083553/about
Eegoes is a new tool described as a "new generation" of social networking aims to provide a user-friendly and innovative platform for social interaction, that lets users filter their content through keyword settings to deliver only the information most relevant to their interests.Users can customize their views, to see "Everything", or only view "Videos", "Pictures", "Notes", "Events", "Links" or "Interests." Users can connect via Facebook or Twitter and sync their accounts or establish parts of their account as private and public through user-friendly controls.
I invite all to join and collaborate in #edtech20 Eegoes group .