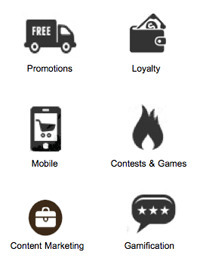 CrowdFunde Helps Ecommerce Merchants Tap Crowd Wisdom to "Test Before They test". Ecommerce merchants test everything all the time. Problem is testing costs money and time.

CrowdFunde is a new tool created to help ecommerce teams "test before they test". Testing everything from promotions to capital formation helps lower costs and increase profits.

CrowdFunde is brand new. Sign up for our mailing list if you are interested in lowering your website's risks and increasing your profits.