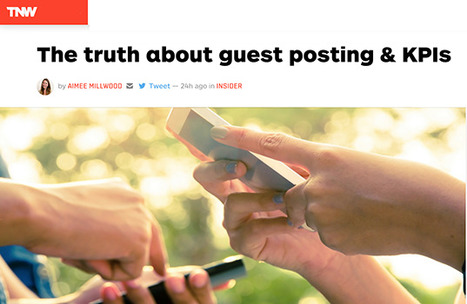 In the past few months, I've written posts for sites like TechCrunch, Kissmetrics, and HubSpot. Collectively, these have garnered over 5,000 shares so far.

Yet when our PR manager recently asked me how guest posting improved my blog KPIs, I thought about it, then admitted, "Well, it doesn't."

Despite reaching a huge audience, my guest posts had nearly no impact on improving a single one of my KPIs, which include increasing organic traffic to the blog, improving engagement metrics, and increasing our number of subscribers.

Sure, we became a blip on the radar of some influential people, we got 15 seconds of Internet buzz, and a whole lot of traffic – albeit, highly unqualified traffic.
Via
Brian Yanish - MarketingHits.com