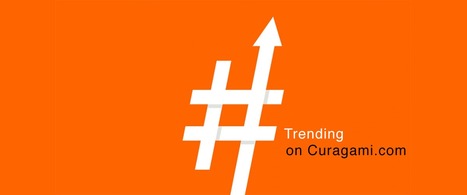 Trending AND Best Sellers
Good idea to have TRENDING and BEST SELLERS categories. B2B SaaS companies may not have "best seller". "May not" because we believe every online marketing team should have an ecommerce store, but few B2B marketers take us up on that belief.

Trending is what is happening NOW. Best Sellers are what has happened over a longer period (say a month, quarter or year). Trending is a great word since it implies the influence of the "mob".

The best "trending" is where the guts of the trending engine is shared and easy to see. Digg's voting engine or Facebook's thumbs up / down make it easy to SEE the tribe and their votes.

We added Trending as a category today, but are manually calculating what should be in the category form Google Analytics. Better to automate it all and then share what you automated. If you count sales, shares and subscriptions (immediately after) TELL YOUR CUSTOMERS and they will give you the kind of feedback your system needs.

If you aren't that sophisticated yet do something like what we are doing. Share your GA results so customers know how you are calculating "trending" (reminds us we need to add that). Not as good as trending based on easy to SEE feedback loops, but trust creating nonetheless.