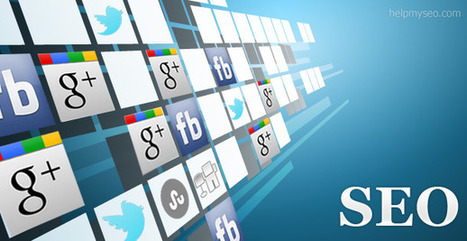 The impact of Social Media has changed the way SEO is being conducted and webmasters now need to play catch up again.
Social Media has been creeping upon us for some time but it is only this year that it has become so entangled with SEO as to now be an integral part of the way a site gets its content ranked and increases its traffic.

The socialisation of content which began with content sharing in Facebook has, with Google Plus, become an imperative.
Whereas in the past a webmaster could get away with a good SEO strategy and a certain amount of automatic social bookmarking of content, these days, he faces the struggle to create content which is of sufficiently high quality to engage interest in social media networks and the pressure to get that content seen as widely as possible.
Social Media has gone from being an adjunct to SEO which increased its effectiveness to the engine under the hood which drives some of its most basic functions and which, in addition, determines some of its forms.
Here 3 important steps to follow:
1) Have a Content Creation Strategy in Place
2) Create Content that is useful
3) Share your content.
Full Post: http://helpmyseo.com/seo-tips/647-how-social-media-changed-seo.html
Via
Antonino Militello