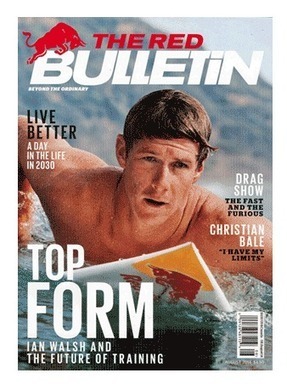 Red Bull Marketing Lessons
When I wrote Red Bull Branding Lessons for @ janlgordon's Curatti (http://curatti.com/red-bulls-branding-lesson-media-companies-now/ ) I had no idea Red Bull would keep teaching us how to create community and collaboration in a social / mobile / connected time.

Red Bull may be the strongest tribe creator in marketing. Why? Because they understand online community ground rules such as:


Red Bull's Multi-Channel Content Marketing & Curation Strategy Summary
* Create community by focus on undiscovered heroes.
* Use publishing power to ntroduce and help establish new heroes.
* Tell great stories.
* Its about THEM (customers, extreme athletes, cultural icons).
* Tell amazing VISUAL stories.
* When in doubt create something new.
* Don't worry about brand positioning.
* ASSUME audience intelligence, curiosity and technical proficiency.

Others are getting those lessons too. The Curagami post shares a West Elm example. And then Red Bull changed the game again.

Marketing To An Unfinished Sentence
In their 8/14 Red Bulletin Red Bull shows how to breathe new life into print, create multichannel marketing and engage their readers' curiosity, intelligence and technical proficiency.

Bet you love the Jenny Odell unfinished sentence as much as we did. One more important "new marketing" lesson to learn from The Bull.