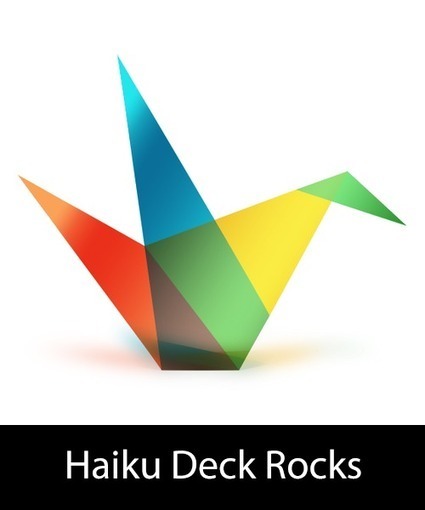 Haiku Deck Rocks Visual Marketing
If you haven't used http://www.haikudeck.com yet you should. Mark Traphagen turned me on to it and it is the best visual marketing tool out there. Here are 5 reasons we love Haiku Deck:

* SO EASY - the creators of Haiku Deck may have made the easiest to use tool on the plant.
* Free - Amazingly the tool is FREE (at the moment).
* Visual Marketing - we use the tool to find images from the Creative Commons. Content marketing is hampered without great images & Haiku Deck helps you find 'em.
* Their Community - great marketers creating awesome decks makes the Haiku Deck community one of our favorites (right up there with Scoop.it).
* Their team - the Haiku Deck team is responsive, social and they want to help.

If you aren't using this awesome content marketing tool yet, you should be.