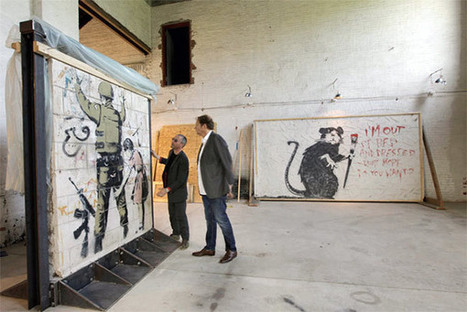 Banksy, a grafitti artist, is a powerful social marketer. Banksy's art blew up New York teaching ten online marketing lessons for those wise enough to see including:


Live By A Single Rule: If Your Content Is Generating Shares DO MORE.
Other "Control Rules" Are Gone.
Use existing distribution systems, but turn them upside down.
Create EVENTS and content people will CHASE and SHARE.
Get THEM to do YOUR work for YOU.
Keep some secrets as long as possible.
Whatever happens is all good as long as Rule #1 still applies.
Use the Internet and social media to amplify content & events.
Define deadlines because deadlines heighten the web's amplification.
Rinse & Repeat
Are people racing around NYC to see your latest work? If no then steal some social marketing tips from one of the world's best - Banksy.