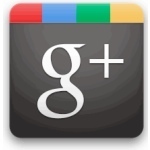 Google+ was never supposed to simply be a competitor to Facebook? What if Google wasn't bringing the fight to Palo Alto, swords drawn and ready to take them on. No no, Google's vision was much, much bigger than that, and it comes down to one thing.
Advertising.
Google+ was never created to directly compete for people's time on the internet. A simple, ad free system, Google+ was launched to compete for users' personal data. Becoming the primary platform for social networking would simply be a bonus.
The real power behind what Google has created comes down to the integration of Google's products, meaning that as people are using the search engine, they are also logged into Google+. The combination of that user data and knowing when people are actively searching for something opens up the possibility of the most targeted advertising platform in history, and Google are very aware of the fact.
Via
The New Company
,
ABroaderView