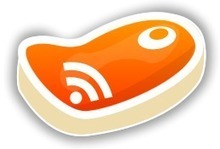 I'm on a FeedBurner roll at the moment. Yesterday I showed you how you can tweet out new posts using FeedBurner. And today I thought it would be good to run through all of the useful settings that FeedBurner has to offer. If you're not a FeedBurner user (hint: you really should be), I'm afraid that the majority of this article is not for you.
It took me rather a long time to realize that there is a lot more to FeedBurner than meets the eye. I would typically register a blog with the service and move on with my day. But it's worth spending a few minutes on your options.

Before you make a start on the tips below, make sure that you have followed the step by step FeedBurner signup process I laid out in this post...
Via
Martin Gysler