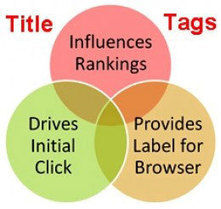 "With the recent Google Panda update in October 2011, we witnessed a huge uproar among webmasters and website owners as a lot of sites with high PageRanks fell like a heap of brick, while some others which had authentic organic links and well optimized pages climbed a few places more, unexpectedly.
...As the webmasters didn't know of a recourse to sort things out and stabilize the fall, they were meddling in the dark on a course unknown till Google issued its new set of indices to rate and review websites, which made it pretty clear that unless websites were structured and built according to the new guidelines, there was no scope for improvement.
The upshot of the Google Panda algorithmic update was aimed at removing poor quality sites from the top of Google's search results, while increasing the PageRank of sites that were structured optimally and had real organic value with better back links and original content.
Google's new strategy is totally user-oriented, aimed at increasing user loyalty and user experience by improving the quality of search engine results at the same time bringing down BlackHat reliant SEO sites that had till then being exploiting Google's vulnerabilities.
The Panda update is focused on deterring websites that rank high on search engine results through link farming and other BlackHat approaches rather than serving end users through long term organic SEO strategies."
Here is some good structured advice on what you can look into to improve your chances of getting out of a Google Panda slap: http://news.submitinme.com/newsdetails-84.aspx
Via
Robin Good