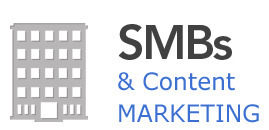 Here are 5 Quick and Easy Content Marketing Tips for Small To Medium Sized Businesses:

* There Is No Them.
* Email Market With Personas.
* Create Q&A Content.
* Conversations Not Lectures.
* Have and Create FUN.

This post is trending on ScentTrail Maketing with over 1,000 views now.