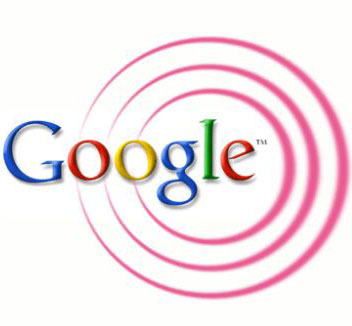 Google has been dropping lots of hints lately about their desire to become not just a leader in advertising, but a leader in ecommerce as well.

Marty Note
Wow and WOW. Google hates that 30% of ecommerce searches start at Amazon.This article says there are hints Google is eyeing Ecommerce via its trusted partners program and using things like Google wallet.
"Once these payment systems start integrating more
seamlessly with desktop and mobile, the ecommerce
market is going to see a big uptick."
Google wants to be a player when everything comes together. There are a massive number of things that go into making Amazon such an amazing ecommerce retailer not the least of which is the more than 1B pages Amazon has is in Google.

The idea you can knit a massive Amazon Partner-like network together to compete sounds interesting and looks interesting. The partner network is one thing added to a core called AMAZON it is quite another when there is no core. I find the Amazon partner network a pain.

The only way Google wins is if the deal flow is better, the content is better or both. If it comes down to a contest of who can hold their breath longest in Ecommerce I vote for Amazon.

The thing Google is not thinking about is people don't just switch online loyalty without a good reason such as:

* Faster Shipping.
* Free-er Shipping.
* Better Information (reviews, videos).
* Faster Checkout (Google Wallet may accomplish that).
* Easier to find more faster (merchandising is being tuned).
* Navigational taxonomy makes sense (not a chance with a distributed network).
* Better Upsale (people who bought x also bought y).
* Better Cross Sale (related but similar and possibly better on a single dimension such as price).
* Better Deals & Sales (how you curate this in a distributed network I have no idea).
* Trusted reviewers (again harder to do in a distributed network).
And on and on.

I could name 20 more ecommerce dimensions, but not ONE dimension seems better fitted to a distributed partner network. Google wallet doesn't feel like a hurdle Amazon can't glide over too in about two seconds. With one click and Amazon Prime one could argue Amazon already has Google wallet.

I've managed ecommerce sites for ten years. I lost share to a competitor willing to do somethign we weren't - Free Shipping all orders, all shipments for a year. Even with a better shipping profile we only lost 10% share, granted that was close to a million bucks.
How can Google justify the mountain of expense it will take to be an ecommerce player for 10% claw back of the searches they are now losing to Amazon? Seems like a mountain of pain for very few returns.
Via
ECOMpedia.ro