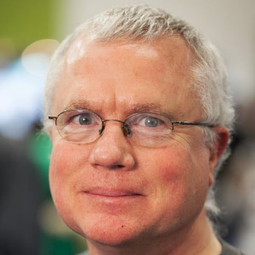 GPlus Guru Mark Traphagen
If you don't know Mark you should and if you don't use GPlus and your an Internet marketer you should be shot. Mark is more than just one of the top GPlus experts in the world, he is also a friend and fellow cancer survivor.

Something about surviving a bout with the Big C that makes you want to give back and Mark does. He speak all over the country (and soon the world I predict) about the power of concepts like the new SEO, GPlus, Google authorship and semantic web.

If you aren't part of the more than 80,000 followers Mark already has on Gplus we suggest you hop on board this train since your Internet and content marketing will be better because of it.