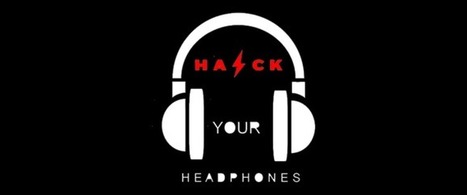 Brilliant DIY Marketing
Hack Your Headphones is Moon-Audio.com's way of helping customers find sounds they love with their dragon audio cables making even great headphones sound better. http://www.Moon-Audio.com gives customers 3 ways to "hack" their headphones:

* Buy Branded Hacks (off the shelf, ready to go with Moon's Dragon cables making even the best cans sound better).
* DIY A Hack (buy the cable and do the switch yourself if the headphone or earphone maker makes switching easy).
* Mail In Hacks - Drew and his team of cable builders can hack any headphone out there so they encourage people who love their cans but want better sound to mail 'em in).

The flexibility and customization speaks to one of the most emotional resonate products we buy - our music. Headphones are a concentration necessity these cubicle farm and airport days. Moon Audio's Hack Your Headphones creates brilliant DIY marketing you should steal.