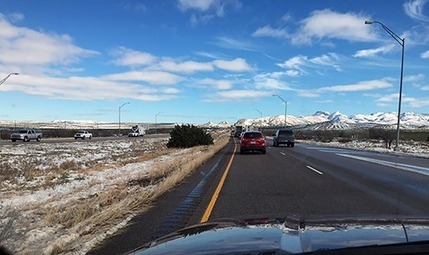 Stuck In Mobile With Memphis Blues Again
I'm stuck in Van Horn West Texas thanks to the day after Christmas blizzard. Stuck also because the highways (I10 and I20) have been closed. This experience made are realize something important every brand manager and web team needs to know.

How would you answer this question, "What 3 things are you doing to connect with customers in real time in 2016?" If "mobile" isn't part of at least 2 of your answers you aren't ready for 2016. TxDot, the Texas Department of Transportation, isn't ready for 2016 and this post shares why.

Post also shares ideas on how to connect such as:


Assign A Social Media Master – Someone responsible for aggregating ALL social information about an event and sharing across platforms
Create Event Hashtags – Create hashtags such as #dec15i10i20 to FORM a community then aggregate from multiple sources using YOUR event hashtag
Live Video and Photo Feeds – Why can't we SEE the problem and then the resolution? Seeing = believing and seeing the parking lot that I-10 became east of Van Horn would reduce the number of motorists driving toward the abyss.
Learn more about how your company, team and brand can win in an emergency by curating content and developing community in real time.