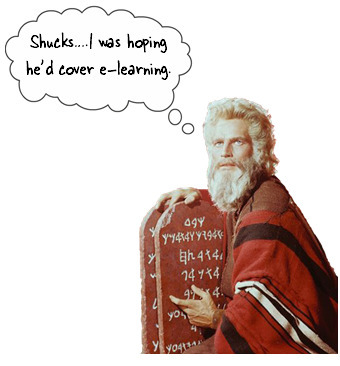 At the recent ASTD conference, I was asked how to create engaging elearning. If you've been reading the Rapid E-Learning Blog for a while, then you know I've tackled this subject before. I decided to pull ten ideas that are fundamental to building good elearning courses.

Rule 1: Don't Create the Course
This is probably not the advice your client wants to hear. But let's face it; there's quite a bit of elearning that's just a big waste of time. If the course isn't tied to real performance improvements, it might not be worth building. During the initial project meetings, I try to get the client to tie the course to real performance goals. If they can't, then I suggest that a course might not be the best option.