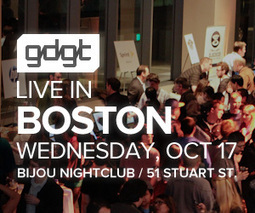 There is a new movement in education called the flipped classroom, which reversed the education model. Instead of lecturing during class, teachers record their lectures on videos, and students watch these outside of class. Students are able to rewind and pause the videos so they can learn the material at their own pace. Furthermore, schools can assign certain videos to specific teachers, so that students are learning from the most knowledgeable teacher on every subject. Then during class, students spend time working on materials, and have 1-on-1 access to their teachers when they have questions or need help.

We decided this model was perfect for Clintondale High School and applied for a grant from TechSmith, a local company that makes lecture-capture software. Not only did they provide us with free licenses to Camtasia, they also helped us implement this technology using best practices from long-time practitioners of flipped classroom teaching. We decided to first begin testing the flipped class with one teacher in one class so we could work through any issues we may encounter easily and quickly. The trial period lasted 20 weeks. By the end of the class all 23 students had completed all of their assignments and passed the course – a 10 percent reduction in failure rate.

Next we decided to implement the flipped class model in six 9th grade classrooms for an entire school year, which allowed us to work through many of the unknown systemic issues that we could encounter. At the end of the year, we saw a reduction in our overall ninth grade student failure rate in English Language Arts (from 52 percent to 19 percent), math (44 percent to 13 percent), science (41 percent to 19 percent), and social studies (percent 28 percent to 9 percent). Overall, our ninth grade failure rate was reduced by 30 percent in just one year as a result of this new model.