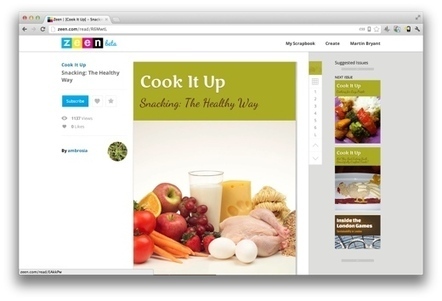 "YouTube founders launched a teaser for a new project called Zeen. It's similarly based around the idea of content curation, but whereas Delicious is about tags and bookmarks, Zeen is a more developed version of the 'social newspaper' services like Paper.li.
After connecting your Twitter, Facebook and Instagram accounts, you get the option to create your first magazine, choosing from a number of template styles and color schemes."
They're still in private beta, so all you can do is reserve your name."
Via
Giuseppe Mauriello
,
Anne Thomas
,
Mike Ellsworth