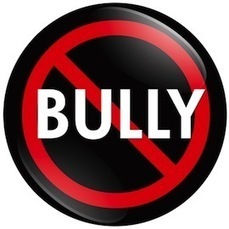 ...Verbal Bullying
Interruptions and "Machine Gun Rants
I often outranked people in group or private meetings and would interrupt others and engage in what I call "machine gun rants" where I would talk over the other person with a string of statements, many times with an escalating tone. This is a very popular tactic with many managers and part of most of the organizational cultures I have worked in.
It is not only difficult for any employee to point this out, it can be SCARY when many high ranking supervisors do the same thing. Interruptions and "machine gun rants" can be part of an organization's culture.
For example, I used to work for a boss who respected those who would engage in heated discussions with him. Anyone who would shy away from these "discussions", no matter how talented, was thought of as weak. It made it very difficult for many employees to be engaged when verbal bullies were promoted in that organization.
Any direct reports wanting to raise this issue with their boss or HR could also be pointing out that this was a bullying tactic conducted by the big bosses in the organization!
Who wants to do that?