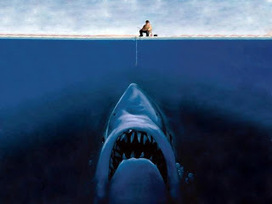 Anticipation is more than being eager to find out what's going to happen. When you anticipate something, you predict events. You have an expectation. The way things turn out will definitely affect how you feel about the story you're reading, but the anticipation part is nothing to do with what actually ends up happening.
Because what creates anticipation is not just a question without an answer, it has to be the kind of question where the reader thinks they know what the answer is going to be. Having no clue what's going to happen creates no anticipation.
But when anticipation is at a high enough level, it can be more exciting than the actual outcome.
Via
mooderino