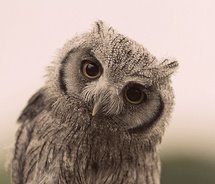 What Types of People Use Facebook? A Cyberpsychology Approach
Previous studies have looked at the similarities between offline personality portrayal and online personality, proving strong connections between real personality and Facebook-related behavior. Extroverts report the most friends and highest engagement levels. People categorized as conscientious types - disciplined, organized and achievement-oriented - report the least Facebook use.
Facebook engagement results in a trail of virtual residue, including photos, videos, links, status updates and other traces of a virtual presence. A 2009 study by Ross et al. found that personality types that ranked high on neuroticism claimed the Facebook Wall as their favorite component. People who were low on neuroticism, however, said photos were their favorite. A 2009 study by E.S. Orr, et. al. found that while shy individuals had fewer friends on Facebook relative to nonshy people, the shy individuals spent more time on Facebook and liked the social network more overall.
A 2010 study entitled "Narcissism and social networking web sites" found a positive association between narcissism and Facebook use, especially in relation to profiles and photos, both features that allow users to promote themselves. The study found that people with a high level of narcissism and people with low levels of self-esteem spent more than an hour per day on Facebook.