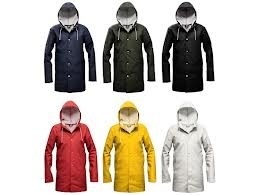 J'ai aime:
- Home by SFR: burglars and untidy (or dishonest?) maids, behave, here comes Home by SFR. Mais qu'est ce que c'est? Un systeme d'alarme completement DIY, et beaucoup plus puissant que n'importe quel systeme de ma connaissance. Tout est simple, vraiment simple, avec Home by SFR, et cela vient de quelqu'un qui a mis le feu a son appartement la derniere fois qu'il a change une ampoule (moi...). On commande sur Internet (http://www.sfr.fr/accessoires/innovation/home-by-sfr.html), on recoit une boite une semaine plus tard. L'installation est hyper claire: on enregistre le numero de la centrale sur un site dedie, on la raccorde sur son Wi-Fi (mais il y a une cle 3G a l'interieur pour contrer les mauvaises gens qui voudraient vous cambrioler en coupant votre Wi-Fi), on rattache autant de cameras, de detecteurs de mouvement / d'ouverture / de fumee, de sirenes ou de telecommandes d'alarme que l'on veut (simple raccordement en mettant une pile, vous y croyez?) et on les fixe aux endroits strategiques de la maison avec des coussinets double face. Pas de perceuse, pas de trous. Et on peut tranquillement observer son entree, sa salle de bains (pas recommande...) ou son salon depuis son lieu de vacances ou son bureau. Une alerte est envoyee sur l'app Home by SFR et optionnellement un SMS sur votre portable des qu'un des detecteurs actives est sollicite. Mega simple, mega efficace, mega tranquilisant. Bravo SFR!
- La Voile Blanche, the top floor restaurant of Pompidou Metz museum: nice padrone di casa, eager to give out his mobile number to facilitate next time booking, decent cuisine even if a bit too oily, stunning terrace, what's not to like in this good alternative to provincial invigorating cuisine? (http://www.centrepompidou-metz.fr/fr/node/266)
- Social Eating House, 58 Poland (not Pollen) Street, London - casual offshoot of Pollen Street Social located in nearby Soho, this is a nice addition to the Soho restaurant scene, especially when one does not want to have the lengthy type of dinner of Dean Street Townhouse (otherwise delicious). Try the mushrooms on toast, a delight (www.littlesocial.co.uk)
- las Chicas, new chich concept store in Tangiers - in an old family house, Ayda and her two accomplice have created a Moroccan Colette, at the entrance of Tangiers' casbah. If you are after a chich Moroccan style outfit (Kenza Melehi, Said Mahrouf, Amine Bendriouch), some nice accessories (Andy Wahloo, Lup31 or Rock Da Casbah), or simply want to have a tea or breakfast, stop by Ayda and friends. Welcome also are the decoration pieces (carpet, painting, lighting) gathered around the world by Ayda's informants. No website yet but stop by at Las Chicas de Tanger, 52 rue Kacem Guenoun, Tanger, +212 539 374 510
- Jimmy Fallon re-interpretation of Robin Thicke's Blurred Lines - no need to describe, just watch on YouTube (keywords: Jimmy Fallon, Blurred Lines)
- le Petit Marius - again a small offshoot, that of Marius et Jeanette, avenue George V in Paris. Not much to say apart from a nice fish menu, delivered quickly, of good quality, and an impressive crowd: when I was there last week, I rubbed shoulders with the most upcoming French fashion designer, the well known PR of an old fashion designer, and a couple of star bankers. What else?
Je n'ai pas aime:
- Air France's one row business classes: not only you get the 3-year old on row two behing you kicking in your seat, but you also get to hear all the fascinating conversation of the crew, that has to shout to cover the aircraft natural noise. Nice anecdote on a flight to Barcelona last week. Me to the purser: "This is a very noisy plane". The purser, clueless, to me: "Yes Sir, we are preparing the cabin for landing". Me: "I am talking about your conversation for the whole flight, on a 7am flight, when I would like to sleep". Him: "Sorry that we exist" (difficult to translate in English as it is such a poor comment). Incroyable, non? What will airlines do when they have driven the few people who still travel business on short-haul away from paying business prices for less than two-hour flights?
Je veux essayer:
- the Stutterheim raincoats (pictured) - a new, high-end brand of raincoats created by Alexander Stutterheim from Sweden, allegedly created from an old piece of his grandfather's raincoat found in his attic. Made in Arholma, which is also the name of one of the models, it comes in many bright colours. A good alternative to your tired Burberry trench coat? (www.stutterheim.com)