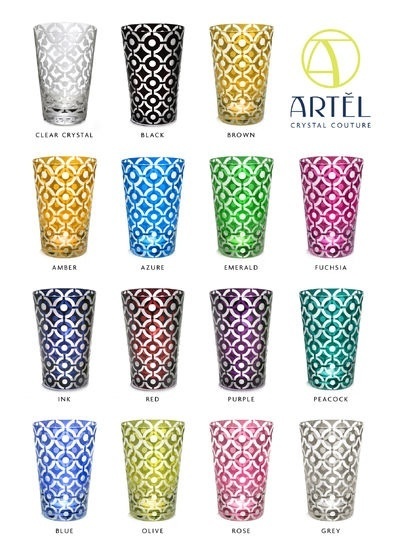 J'ai aime:
- Queen of the Stone Age - the new album by this California-born, rock band founded in 1996 by Josh Homme, and, from the confession of its leader, the one that was most trouble to produce, is called Like Clockwork... And it may work like clockwork in the rich discography (5 albums already) of this charismatic band. There will be some for all tastes, and possibly even more for those who are not long-lasting fans of QOTSA (www.qotsa.com)
- L'Assiette des Mondes - in the countryside near Honfleur, a not so charming house from the outside. Step inside, and you will find the neverending smile of the owner / waitress / chef's wife and a welcome alternative to the traditional cuisine normande. Coming from all over the world, you can taste tajine, curries and fajitas, in an always changing menu. The owners are very present on the web, which is great to make this place better known. Congrats, we had a very good dinner (www.assiettedesmondes.fr)
- Taryn Simon, American-born, Berlin-based artist born in 1974. Her latest series, put together between 2008 and 2011 is called A Living Man declared dead and other Chapters. It is a systematic work about different outside of the ordinary bloodlines (eg rabies-infected rabbits in Australia, family of a terrorist or that of a living man that was declared dead by the authorities, which gives its tongue-in-cheek title to the whole series). Each work is also beautifully presented, in three parts: the first one is the systematic ordering of photos of members of the bloodline, the central part tells the story and the third one collects details - Taryn calls it her footnotes. Was presented a couple of years ago in Berlin's Hauptbanhof, which was a grand setting for this immense work. Pieces available at Almine Rech Gallery in Paris or Brussels, and at Gagosian in London or New York. Or buy the book on her website: www.tarynsimon.com
- la Flambee - good restaurant in the centre of Deauville, with exquisite meat. A good alternative to the Barriere chain
- le Cafe Francais - new Costes outpost in Bastille, Paris, refurbished by India Madhavi. Several rooms, several atmospheres. And an original food menu, with some traditional Costes dishes and some trouvailles, such as cold hake with mayo and pot-au-feu revisited with meatballs. Nice staff, even nicer with the somebodies...
- the Blandings - not enough episodes of Downton Abbey to keep you busy? Try the Blandings, an ITV series with the phenomenal Jennifer Saunders (the crazy one in AbFab). Clearly you won't have the unduplicable Maggie Smith asking "Why does every day involve a fight with an American" when sitting on a rotating chair, but some parts ought to be remembered. Here is a sample:
1) When discussing prospects of a dog food business: "Is Lisbon in America? Not especially. Oh, so much for the better"
2) To her brother wearing a straw hat to go to the Shropshire show: "Hat, patrician bearing and chop chop"
3) After a car crash into a tree: "Oh, this tree has been put there only recently. Please move it back to its original position"
Welcome to stiff upper lip Britland. Attention, Brett's habits and vocabs mandatory here
- seeing people at the airport during the summer holiday season rushing to a boarding gate, just to find out the boarding of their flight had not yet started... Cruel, I know
Je n'ai pas aime:
- that two out of three Parafe cabins - these are the booths that scan your passport and your fingerprints in Paris without having to go through the usual lack of politeness of a custom clerk, great system, registration mandatory - in the busiest CDG terminal (2E) were broken on the busiest day of the year (3 August). Very smartly - unemployment counter measure? - Paris airports put a guy at the entrance of the lonely functioning booth to show people how to place their passport on the reader. Really? Judging by the state of excitement of the woman before me, it may not have been so superfluous... But pls next time, two out of three working would already be a 100% improvement...
Je n'ai pas tranche sur:
- the new-ish Tick & Live FNAC app (French Amazon) - originally a great idea: gather all the tickets bought on Fnac Spectacles (exhibitions, theatre, concerts, etc) in one place on one's iPhone. No need to queue to get them printed (very 19th century once you have booked all on the Internet), no need to pay the price of another ticket to get them sent to your house (when they arrive), no need to fight with your printer or emails to print them at home (when you get to retrieve them). So what is the issue then? Only 1 out of 5 tickets can be downloaded on the app. The rest has to be queued for, sent at home or printed... Once it becomes universal, it will be brilliant
Je veux essayer:
- the Artel Polka Dot tumblers (pictured): dots are being fashionable these days with Kusama designing for Vuitton and Lichtenstein all over the European contemporary art museums. These glasses are designed for the Bohemian glassware company Artel and can be found on www.artelglass.com or www.artedona.com