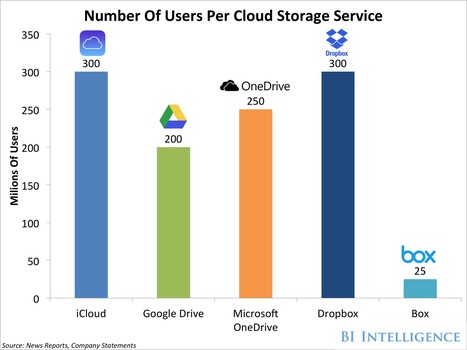 Consumers aren't using cloud storage services in very large numbers, even as nearly every Internet user is on the cloud in some way.
Almost 90% of U.S. broadband users polled have at least heard of "cloud storage," according to a study from nScreenMedia.
BII
But only 29% said they currently use it, and about half of the respondents had either never heard of cloud storage services, didn't use them, or reported not knowing anything about them.

This is a huge opportunity for cloud service companies to build out their audiences.
In particular, usage of cloud storage services, such as iCloud, Dropbox, and Microsoft OneDrive, will soar over the next few years as more consumers come to understand the value of storing their data, files, and media online.