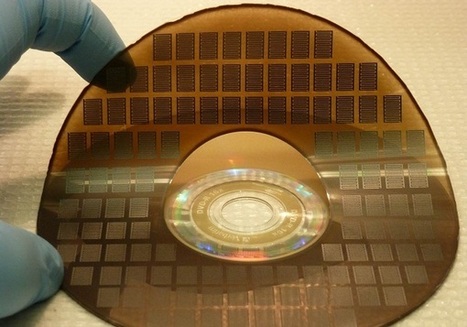 Richard Kaner and his graduate student Maher El-Kady have been trumpeting graphene micro-supercapacitors that would combine the very fast charge and discharging capabilities of supercapacitors – hundreds of times faster than batteries – with the high energy density of batteries.
Now the researches say they have demonstrated a scalable fabrication process that could make their supercapacitors cheap to produce while expanding the possibilities for their use.
The UCLA researchers say they've been able to produce more than 100 micro-supercapacitors on a single disc in less than 30 minutes, using inexpensive materials. (image via UCLA)
"We are now looking for industry partners to help us mass-produce our graphene micro-supercapacitors," Kaner said in a statement.