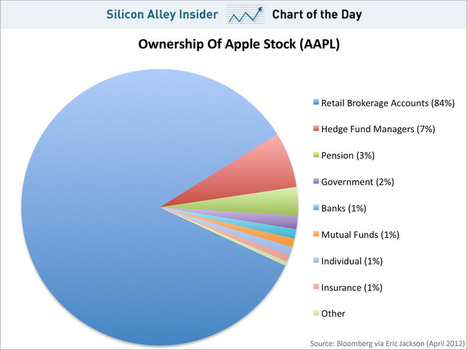 The vast majority of Apple's stock is owned by financial advisors -- a whopping 84%.
Hedge fund managers are the next biggest owner, with 7%. Only 1% is owned by individual investors, and another 1% by mutual funds.
These numbers come from Eric Jackson, who dug them up from Bloomberg and shared them on Twitter this morning. They're a few months old.