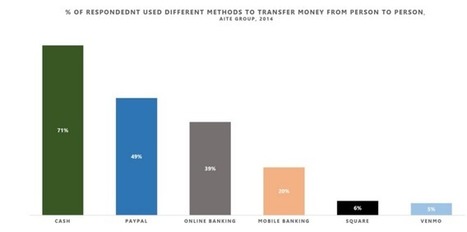 Apple Inc. is in discussions with US banks to develop a mobile-to-mobile payment service that would let users transfer money to one another from their phones, which seems to be something very similar to Venmo and PayPal.
Apple's own payments system Apple Pay along with other mobile payment systems has been focusing on moving customers away from their wallets, cash, checks and cards in mobile-to-merchant relationships. The new service will be entering the highly competitive space of mobile-to-mobile transactions where PayPal and Venmo have significant shares.
In July, LTP reported that Apple had filed a patent application titled, "Person-to-Person Payments Using Electronic Devices" to the US Patent and Trademark office. Apple has proposed using mobile devices to make payments between persons through various technologies like Wi-Fi, Bluetooth and near-field communication (NFC). Apple filed the patent on September 30, 2014 and credits Apple's Senior Wireless Software Architect Ahmer A. Khan and Senior Director of Engineering Timothy Hurley for the invention. It got published on July 2, 2015.
What might be really interesting is that from the July patent, it looks like it might have a proximity P2P payment system apart from remote capabilities. It actually talks about the process in which a user will launch a Passbook or wallet app, such as Apple Wallet to detect "nearby devices" they want to send payments to and plug in whatever amount they want to send. The payment would then be authenticated by multiple procedures.