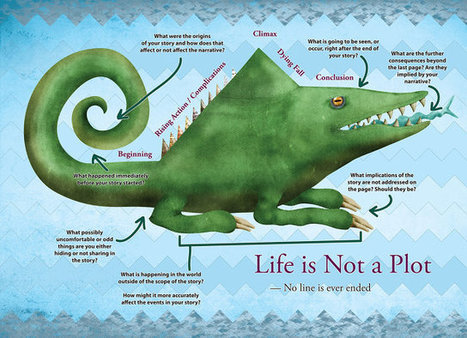 Jeff Vandermeer's Wonderbook: The Guide to Creating Imaginative Fiction is jammed with storytelling wisdom from some of world's top fantasy writers. As Vandermeer tells Co.Create, "A recurring thing in Wonderbook is to think of stories as being more like living creatures than machines."
Read the full article to find out more about these storytelling tips from the book:
Tell, don't showName wiselyBuild a better backstoryTake your lumpsLet it bloomFinish the thingDeform the familiarTalk to strangers
Via
Kim Zinke (aka Gimli Goose)
,
Soraia Ferreira, Ph.D.