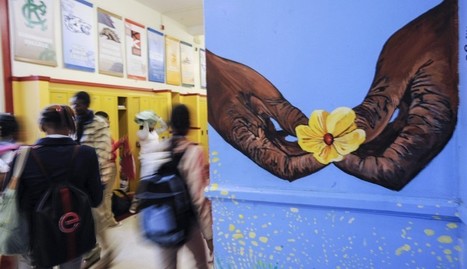 A new study shows a "striking" difference in effectiveness between programs that address gender and power, and those that don't.
"In a new study, Nicole Haberland, a senior associate at the Population Council,makes the case that "comprehensive" should include gender and power dynamics. The study, published in International Perspectives on Sexual and Reproductive Health, reviewed evaluations of 22 sex-education programs for adolescents and young adults, comparing how effective they were in reducing pregnancy and STIs.
"Ten of the programs had at least one lesson on gender and power, and 80 percent of them saw significant decreases in pregnancy or STIs compared with a control group. Of the 12 programs that did not address these issues, 17 percent led to those positive outcomes. Teaching about power and gender roles was a consistent predictor of better health outcomes, even when Haberland accounted for other variables like sample size and whether the studies were longitudinal."