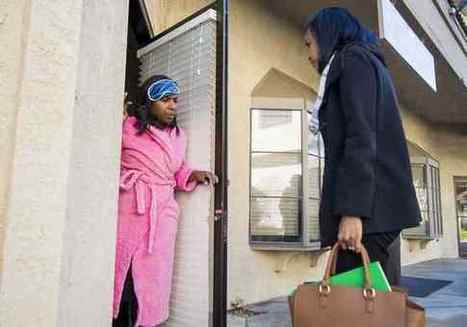 When the social worker knocks at the door, a sleepy-eyed woman in a housecoat answers.

"Oh, my daughter's here, she's fine, and we are about to eat dinner now," the woman said.

This was the scene Monday, when officials who work with and train social workers from the area were touring the newly built training facility at Academy for Professional Excellence in Riverside. The facility allows newly hired social workers to train in real-life scenarios.

In San Bernardino County and elsewhere across Southern California, these social workers are training to experience what they might in the field — learning from mistakes and gaining confidence from a newly operational facility in Riverside, which serves as the new social worker training camp.