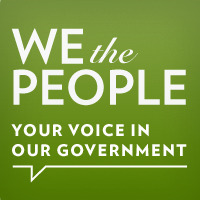 WE PETITION THE OBAMA ADMINISTRATION TO:- End the Militarization of Law Enforcement Now! Abolish the Department of Defense Program 1033
End the Militarization of our Law Enforcement Departments- Abolish Department of Defense Program 1033 Now!
Military weaponry and vehicles were not meant to be used against our own civilians. They were intended instead to protect them against outside invasion.
Local Law Enforcement Agencies are not, and should not be soldiers.The growing issue of police militarization in United States communities is reaching frightening new levels.
Most recently, in Ferguson MO, military style tanks and machine guns are being utilized during public protests over the recent shooting of Michael Brown, by the police in that city.
While an investigation is ongoing, these protesters, some of which are journalists, are being tear gassed, as well as shot at with compression grenades.
This is not a war!
Created: Aug 19, 2014Issues: Civil Rights and Liberties, Criminal Justice and Law Enforcement, Defense